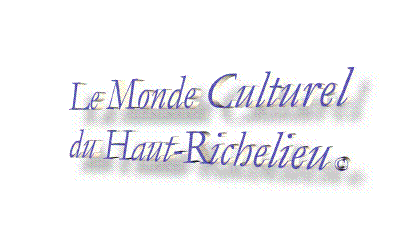 Répertoire régional des ressources et intervenants
des Arts, de la Culture et des Communications du Haut-Richelieu
Regional directory of resources and speakers in Arts, Culture and Communication In the Haut-Richelieu area.
Nous devons déménagé suite à la récente annonce de Tripod.ca
We have to move our repertory in regard of the recent Tripod.ca annoncementVous trouverez votre répertoire à l'adresse
Our new adress
http://mondeculturel.tripod.com
Annonce de Tripod.ca du 30 octobre 2002
October 30th, 2002 Tripod.ca annoncement
Fermeture de Tripod.ca


Veuillez noter qu'à compter du 3 décembre 2002, nous mettrons fin au service Tripod.ca. Il ne sera plus possible ni à vous ni à vos visiteurs d'accéder à votre site. Vous êtes donc invité(e) à déménager votre site Tripod.ca vers une de ces solutions proposées ci-dessus avant le 3 décembre 2002.

Closure of Tripod.ca


Please note that on December 3rd 2002, we shall discontinue Tripod.ca services. It will no longer be possible for you to access or manage your Tripod.ca account, nor will it be possible for visitors to view your pages. We encourage you to transfer the contents of your Tripod.ca account to one of the services proposed above starting today and prior to December 3rd.

Tous droits réservés © 2002 All rights reserved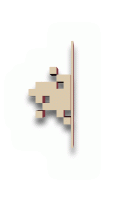 LAROCHELLE Gestion Conseil